Name of Farm
Agropecuaria Lum
Region
Palmares, Alajuela, Costa Rica
Process
Hand Picked, Sundried Washed Process
Altitude
1,200 to 1,400 meters a.s.l.
Certifications
USDA ORGANIC & Orgánico Eco-LOGICA
Cupping Notes
Sweet, chocolate, it is a balanced cup
Convinced of the damage caused by chemicals to human health and the environment, we decided to work on our own organic farm. For more than 20 years, we have performed weeds manual control and a shaded coffee system.
Our farms are located at the Occidental Valley in Palmares and San Ramon, Alajuela, at an altitude of 1,200 and 1,400 meters a.s.l. In this project the whole family is involved: Honorio, Carmen, and our three children: Loreth, Paulina and Marcelo. We are pleased to present this project, and make you part in this sustainable program.
Western Valley
The Western Valley is located to the west of the Central Valley, and is also one of the important areas of the country, where cities such as San Ramón, Palmares, Naranjo and Grecia are located, regions that also have volcanic soils suitable for growing coffee.
It was in the 19th century that coffee was brought from the Central Valley to this area, which today has become one of the most important coffee growing areas in Costa Rica.
Climate Characteristics:
With two well-defined seasons, wet and dry, the Central Valley has a total rainfall of 2,250 millimeters in 160 days a year and a humidity of 81%.
Altitude:
From 700 to 1,700 meters above sea level.
Soils:
It is grown in valleys and slopes on very fertile volcanic soils.
Harvest Time:
From November to February.
Total Coffee Production:
From 800,000 to 1,000,000 quintales (100 pound bag)
Cup Features:
Very good acidity, body and aroma. It is a very balanced cup.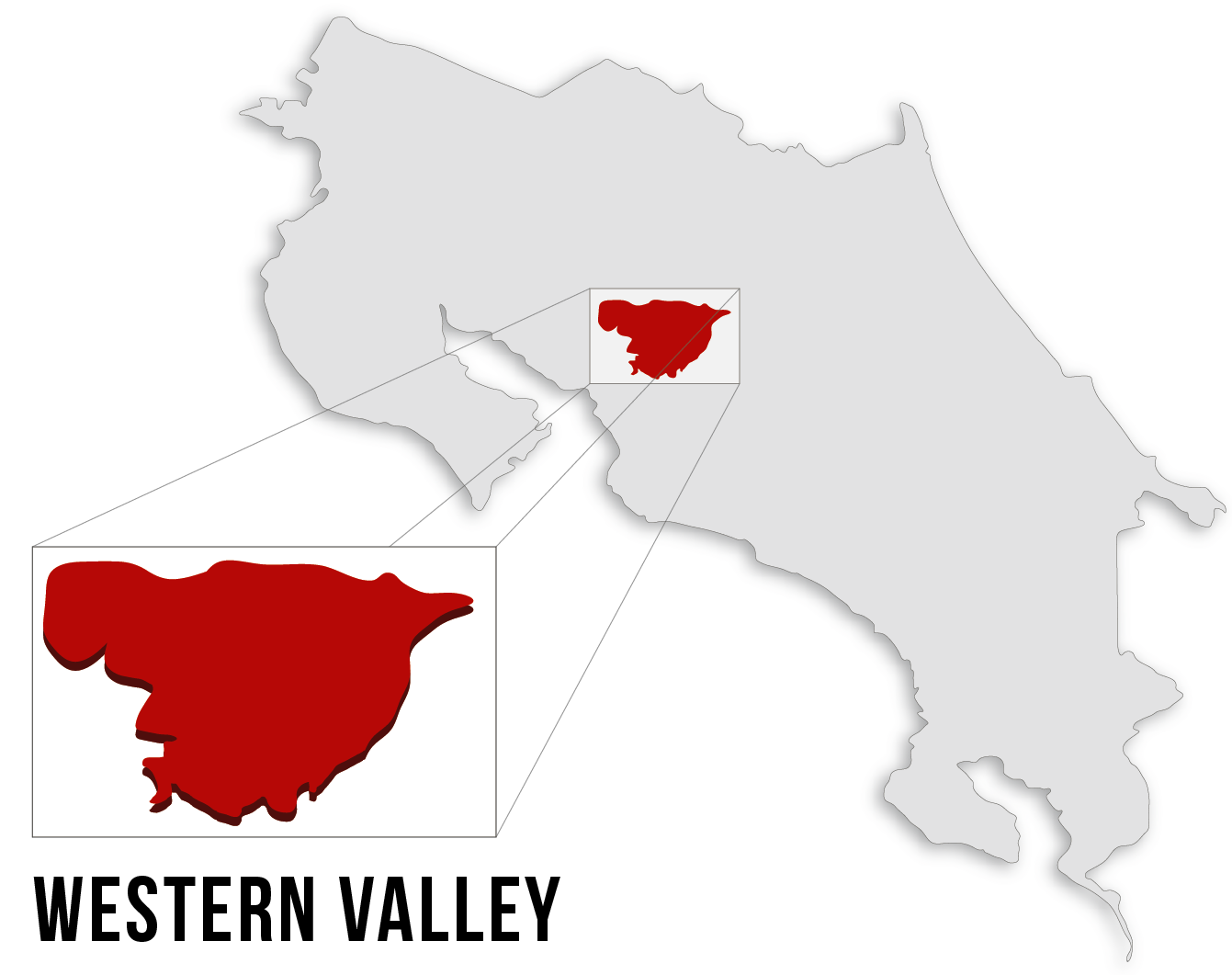 Email: sales@thedocnurse.com
Hours: M-F 8 am – 5pm
Office Locations 
Costa Rica:
Miramar, Montes de Oro, Puntarenas.
U.S:
2250 NW 114TH AVE,
MIAMI, FL