La Isabela Black Honey Coffee
Region
Llano Bonito, Naranjo, Costa Rica
Process
Hand Picked, Sundried Black Honey Fermentation
Altitude
1,600 to 1,700 meters a.s.l.
Plant Variety
Caturra & Villalobos
Cupping Notes
Plums, raspberry, dried fruits and currants
With more than 20 years of producing coffee, Isabela's Farm is already the third generation of the Salazar family, who is now the head of this beautiful farm that carries out its work at more than 1,600 meters above sea level.
Located in the Llano Bonito of Naranjo, with more than 14 Acres of coffee cultivation, Max Salazar, General Manager presents us with rich varieties of plants, different types of preparation and drying processes.
A farm where a family works all year with passion, taking care of every detail with precision, creating shadows, taking care of the soil so there is no use of agrochemicals.
Western Valley
The Western Valley is located to the west of the Central Valley, and is also one of the important areas of the country, where cities such as San Ramón, Palmares, Naranjo and Grecia are located, regions that also have volcanic soils suitable for growing coffee.
It was in the 19th century that coffee was brought from the Central Valley to this area, which today has become one of the most important coffee growing areas in Costa Rica.
Climate Characteristics:
With two well-defined seasons, wet and dry, the Central Valley has a total rainfall of 2,250 millimeters in 160 days a year and a humidity of 81%.
Altitude:
From 700 to 1,700 meters above sea level.
Soils:
It is grown in valleys and slopes on very fertile volcanic soils.
Harvest Time:
From November to February.
Total Coffee Production:
From 800,000 to 1,000,000 quintales (100 pound bag)
Cup Features:
Very good acidity, body and aroma. It is a very balanced cup.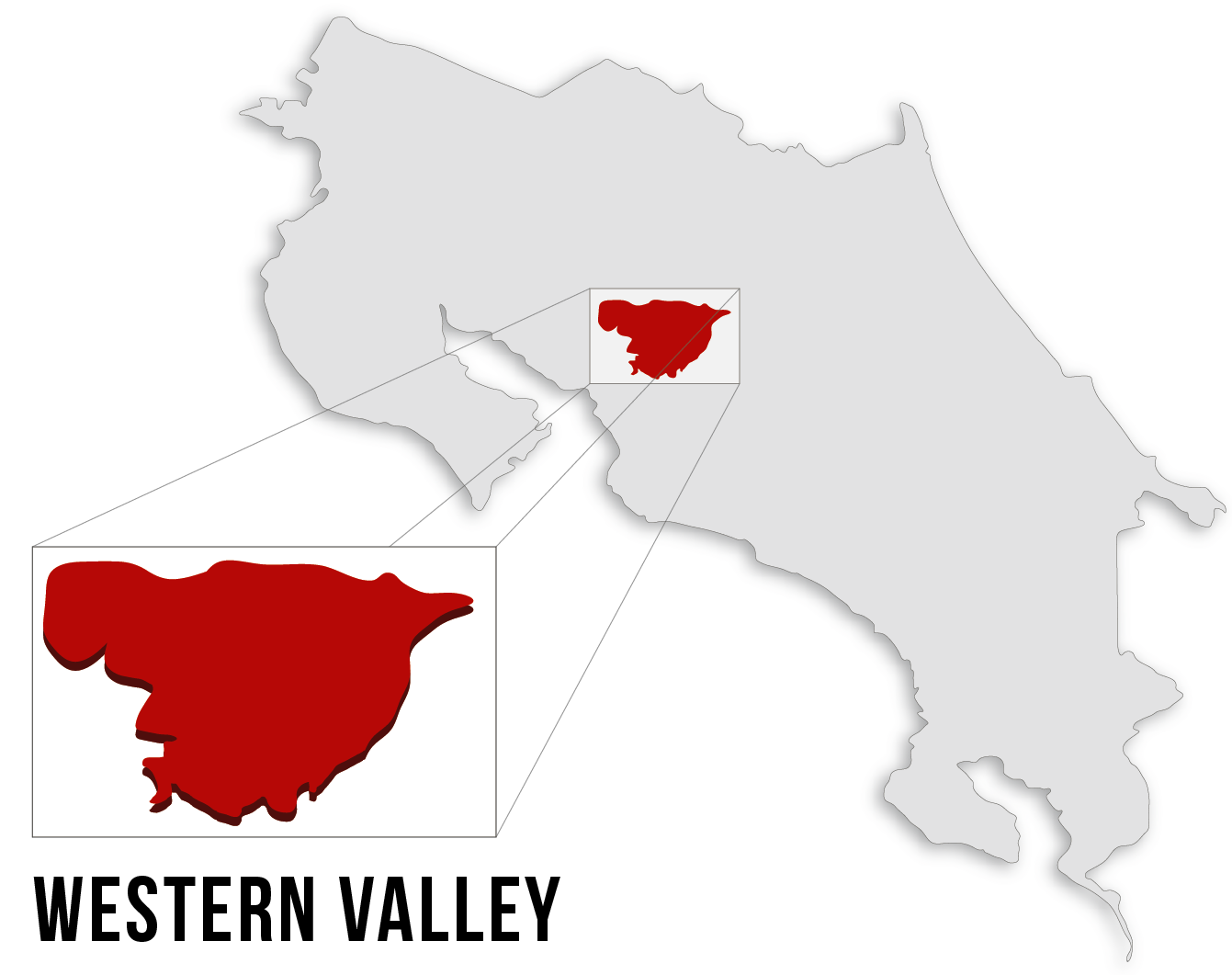 Email: sales@thedocnurse.com
Hours: M-F 8 am – 5pm
Office Locations 
Costa Rica:
Miramar, Montes de Oro, Puntarenas.
U.S:
2250 NW 114TH AVE,
MIAMI, FL